THE LAGONDA RETURNS
Aston Martin said on 1 September 2008, as reported by Automotive News Europe that it will relaunch its Lagonda brand to help it expand into new markets such as luxury sedans and celebrate Lagonda's centennial anniversary in 2009.
"The Lagonda brand would allow us to develop cars which can have a different character than a sports car," said CEO Ulrich Bez in a statement. "Lagonda will have its own niche with luxurious and truly versatile products suitable for both existing and emerging markets"
At the 2009 Geneva Motor Show, Aston Martin unveiled a 4WD, 4-seat SUV to commemorate the 100th anniversary of the first Lagonda car. It included a V12 engine and 22-inch wheels. Even though it was rejected by the public Aston Martin confirmed the revival of the Lagonda brand on 9 March 2011.

Lagonda is a British luxury car marque established in 1906, which has been owned by Aston Martin since 1947.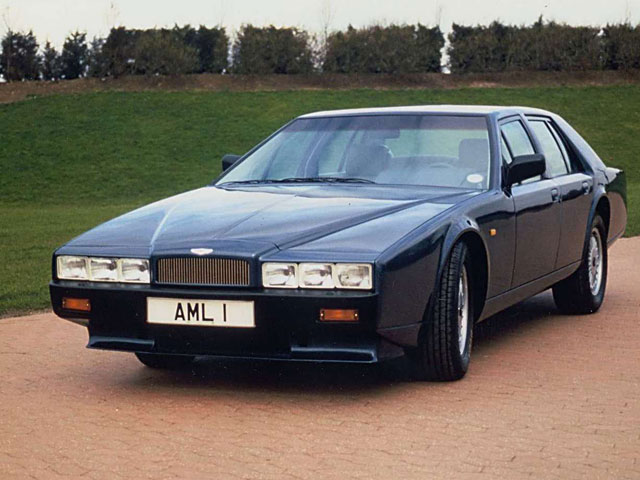 SPYSHOTS
Here it is – a prototype Aston Martin Lagonda testing in the UK. This particular prototype is registered as a 6.0 liter V12 Aston Martin in 'Grey'.
So this will be the new Aston Martin Lagonda super-saloon then? Actually, it's even more special than that: it's a prototype for a new limited-run, bespoke commission by Aston Martin's Q branch. Meaning Aston Martin isn't reviving the Lagonda brand with the rumored high-end SUV that kind of failed to charm the public as a concept back in 2009. But more a sort of 'soft' relaunch with a handfull of these super saloons instead. However, we know Aston Martin has big plans for the future as negotiations are well underway with Mercedes-Benz to borrow the next-generation GL's platform to form the basis of a new Aston Martin Lagonda SUV.
Visually, the Aston Martin Lagonda prototype looks like nothing in production today. Its low-slung and long body gives you the impression that it's a luxury vehicle ready to take on the likes of the Mercedes-Benz S-Class, BMW 7 Series or even the Bentley Flying Spur.
Besides the vented bonnet, side vents and pop-out doorhandles, the styling of the Lagonda looks way sharper and more agressive than that of the Rapide. And unlike the Rapide, the Lagonda will have plenty of leg and head room for passengers to relax. One of the main issues with the Rapide was the space in the rear, it was very limited and could only seat 2 adults for short distances before their knees started to ache.
Under the long hood, the car will most-probably feature the same 6.0-litre V12 engine found in the Rapide S but tweaked to develop a little more power to tame the big and bold structure of the car. Although the engine might be from the Rapide S, it seems the prototype is a totally new model..